The Coginitive Technology Group newsletter is out!
I have been making progress with CloudBrain and there's a first prototype up and running. It's definitely not production-ready, but it does the job and listens to brainwaves being sent over UDP, analyzes them, and find anomalous patterns in real-time.
We hooked up OpenBCI electrodes on John's head and demonstrated how the real-time brainwaves are being analyzed and visualized in this first version of CloudBrain.
Here are some pictures of John and I taken during the CloudBrain presentation at the Conciousness Hacking Meetup.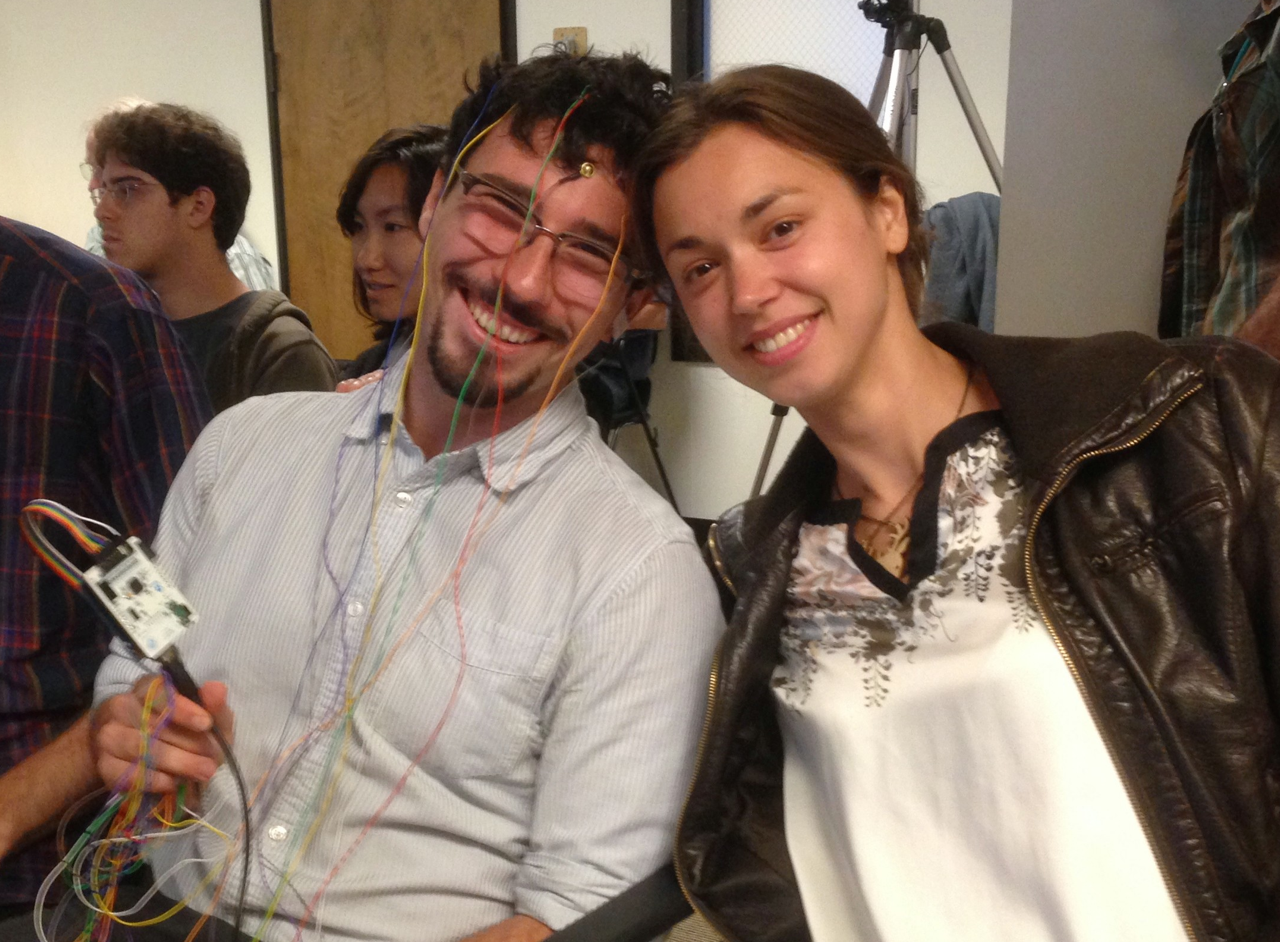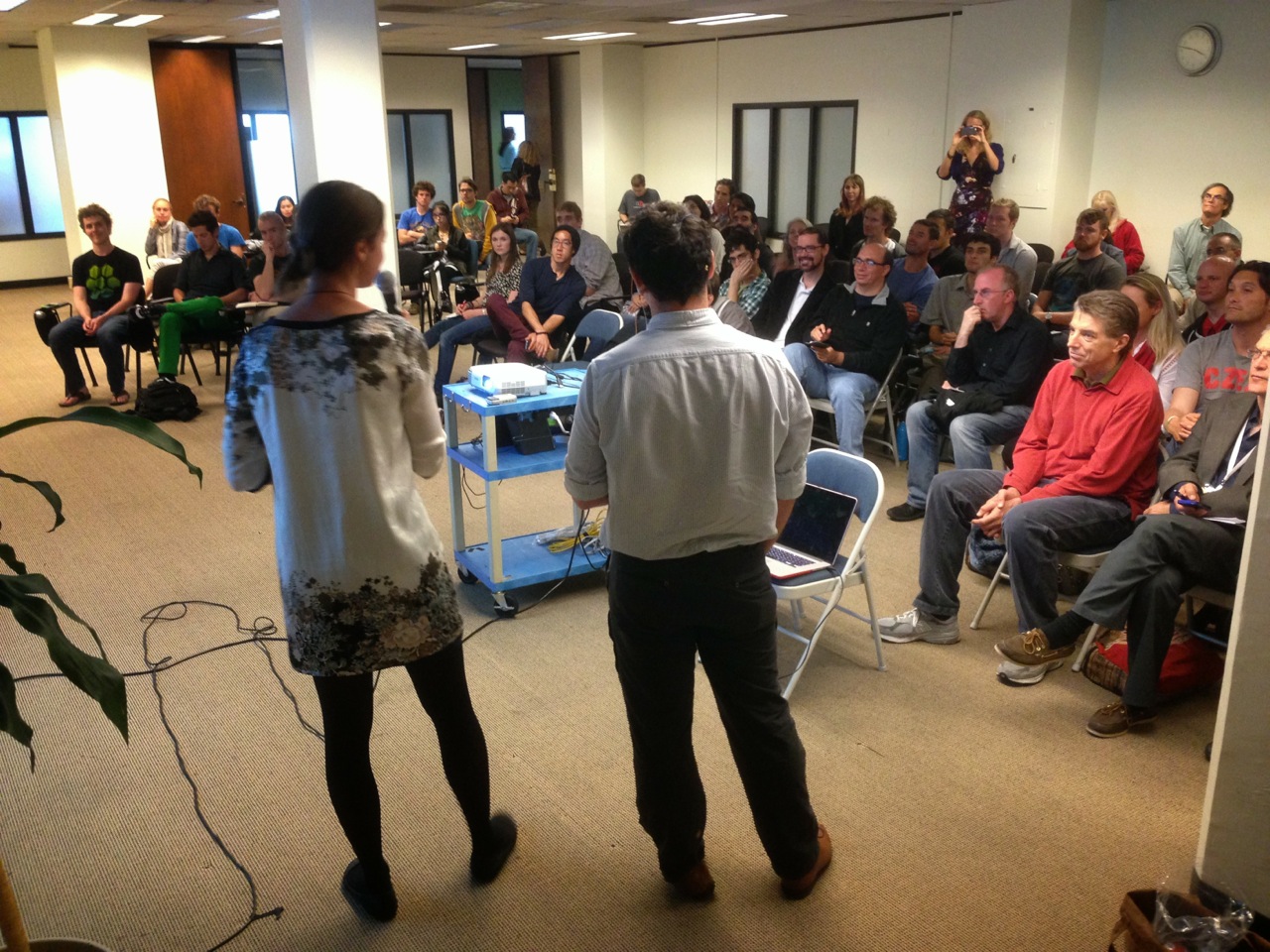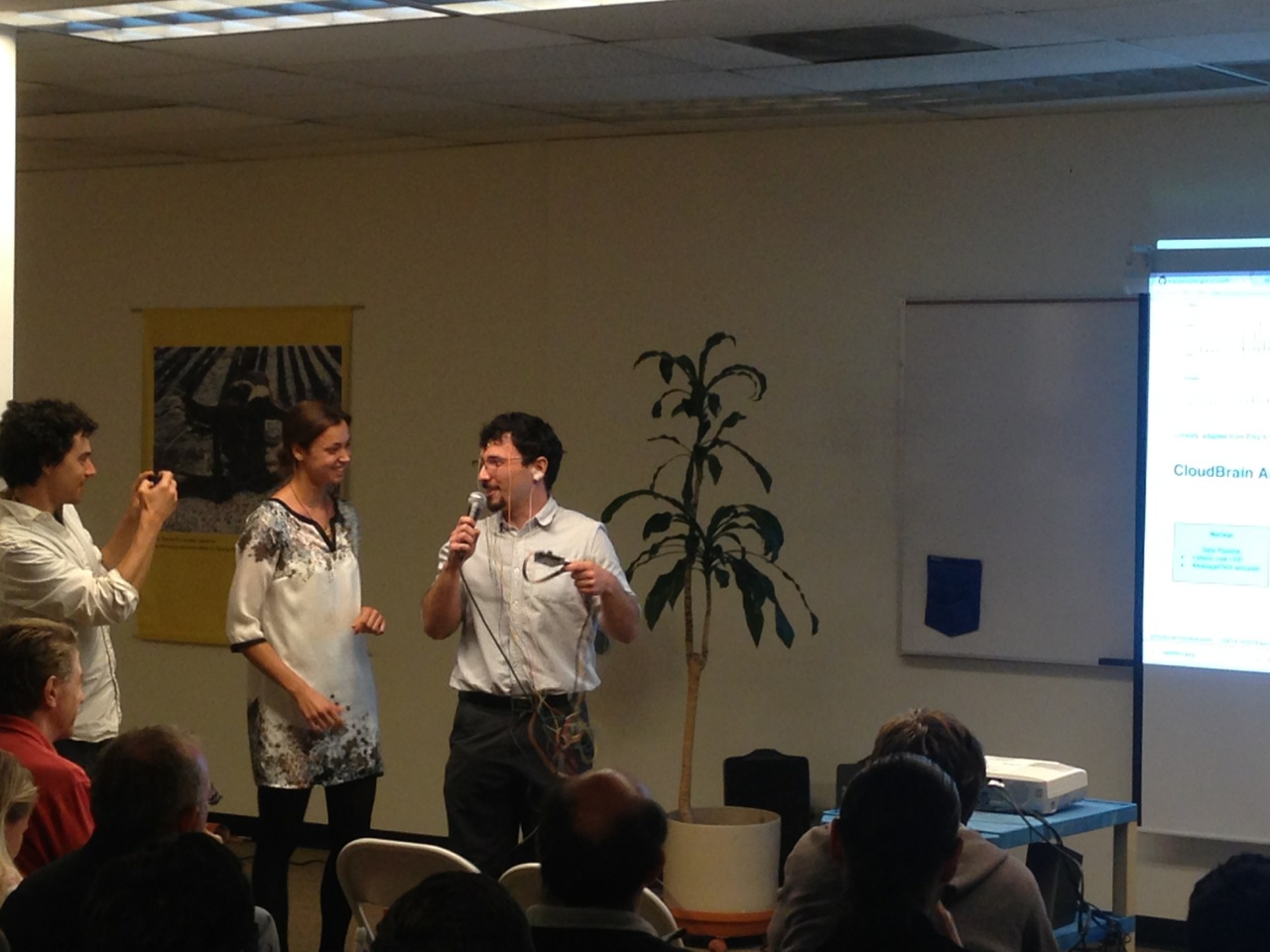 ---